Protect What You Love - Anniversary Ring
Designed and produced in collaboration with supporting ARTivist Jet Martinez and renowned traditional Indonesian silversmith and sustainable jewelry designer SWEDA.
Hand-crafted with ❤️ in Yogyakarta, Indonesia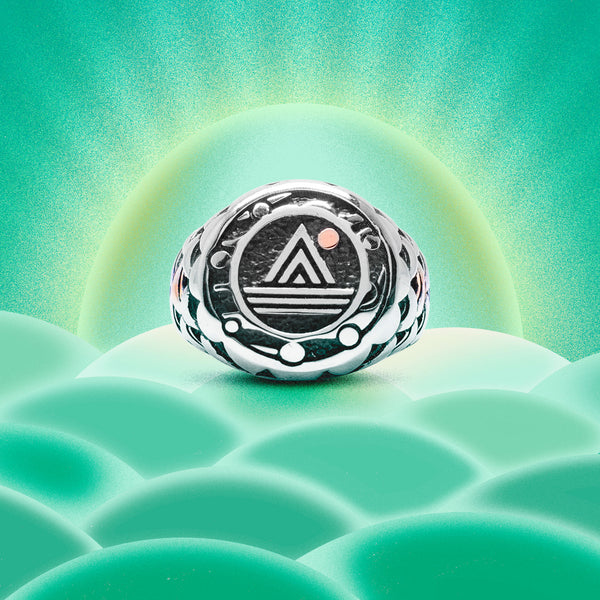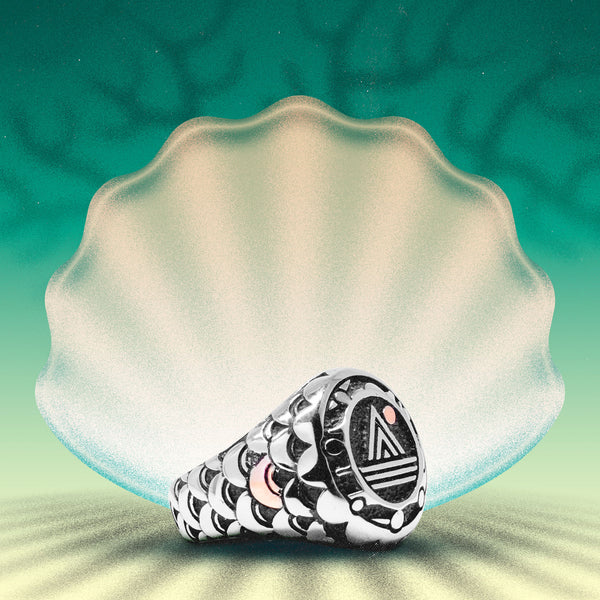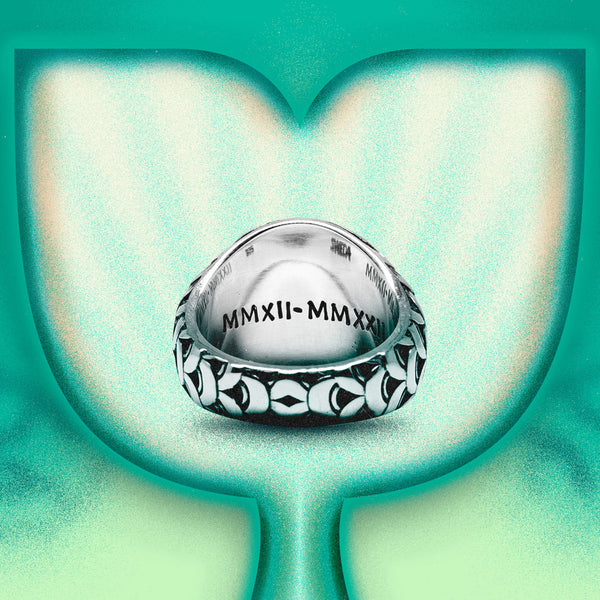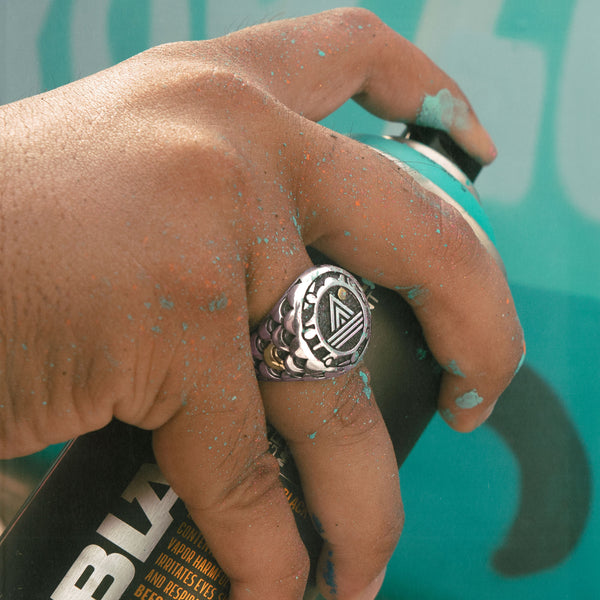 About the Ring
Protect What You Love is a one-of-a-kind handcrafted, cut and shaped 9.25 sterling silver and 10K gold ring featuring the iconic PangeaSeed Foundation logo with a gold sun on the ring's face and a series of gold & silver fish scales adorning the ring's band.
Tucked away on the inside of the ring's band is an ode to 10 years of ARTivism for oceans with hand-hammered Roman numerals MMXII - MMXXII.
By helping to preserve traditions and old-world craftsmanship in modern times in the heart of the historical Yogyakarta, Indonesia, we are harnessing the power of international collaboration, art, and custom design.
This hyper-limited edition of only 30 rings will be shaped and sized specifically to your ring size and packaged in a custom-made wooden box by SWEDA.
Each ring is accompanied by a certificate of authenticity. and silver cleaning cloth to keep your ring shining bright.
Hyper Limited
Limited edition of 30 rings made to order
Hand-Crafted
Preserving traditions and old-world craftsmanship
Sustainably Sourced
9.25 Sterling silver and 10K gold
Attention to Detail
Certificate of authenticity, wood box, and polishing cloth